What are your favorite holiday CDs?
For me Elvis Christmas is the big winner! Many fond memories of my brother, Jon, rockin' out to Elvis Christmas in our living room. Good times!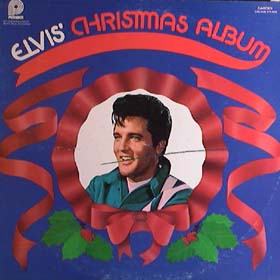 Elvis Presley, Elvis ' Christmas Album LP
Next, there's Philidephia Brass Carols blah blah blah see the image :) Instrumental and beautiful and reminds me of my dad.
A Festival Of Carols In Brass
Lately, I'm totally diggin the bluegrass Christmas music featuring some heavy hitters! Check it out, you'll love it.
A Very Special Acoustic Christmas
Finally, there's A Very Special Christmas Volume ANY! Reminds me of my sister who LOVES these albums with good reason. Honorable mention:
Elf:Soundtrack
,
Travis Tritt Christmas
,
The Chanukah Song
song by Adam Sandler. :)
A Very Special Christmas
What are your favorites? Share, don't be shy. Happy holidays!